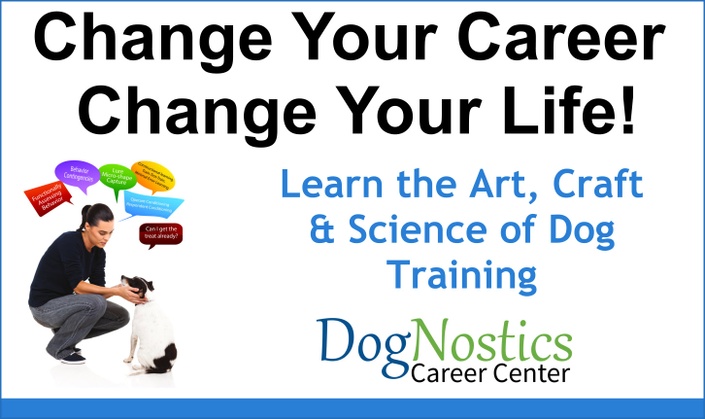 Become a Certified Dog Training Professional
Your Comprehensive Program Covering The Required Skills and Knowledge To Practice Competently
Enroll Now!

Earn Continued Education Units While You Learn!
PPAB - 24, CCPDT - 30, IAABC - 37.5
The DogNostics Dog Trainer Certificate Program provides an all-encompassing in-depth understanding of operant and respondent conditioning, with students learning about everything from discriminative stimuli, motivating operations, setting events, the transferal of stimulus control; to primary and secondary reinforcement consequences, protocols and schedules; to canine ethology and social behavior. All students learn the Train-Test-Train method, as well as how to successfully implement the four key stages of learning from acquisition, to fluency, to generalization and maintenance.
Graduates of the DogNostics Dog Trainer Certificate Program are skilled in the application of science and artistic endeavour, delivering results through empathy and mutual respect for both client and pet.

DN-DTC graduates have a comprehensive understanding of and ability to apply many training methods including luring, capturing, micro-shaping, targeting, environmental molding, social and conceptual learning. Students begin the program learning how to efficiently and effectively lure behaviors and end the program, not only have an in-depth understanding of the scientific principles involved in training, but also with the competent skills to teach complex compound behavior chains, sequences, merges, modifiers, quantifiers, comparatives and matches to sample.
At DogNostics we believe that the pet industry needs to continually move towards a higher level of professionalism. As such we do not offer short programs that certify or accredit individuals as Dog Training Professionals or Dog Behavior Consultants. We offer comprehensive programs that will ensure certificants or graduates are highly credentialed and posses the relevant level of knowledge and skills to successfully practice their craft using the latest science and research available and supported by full consumer transparency and professional ethics.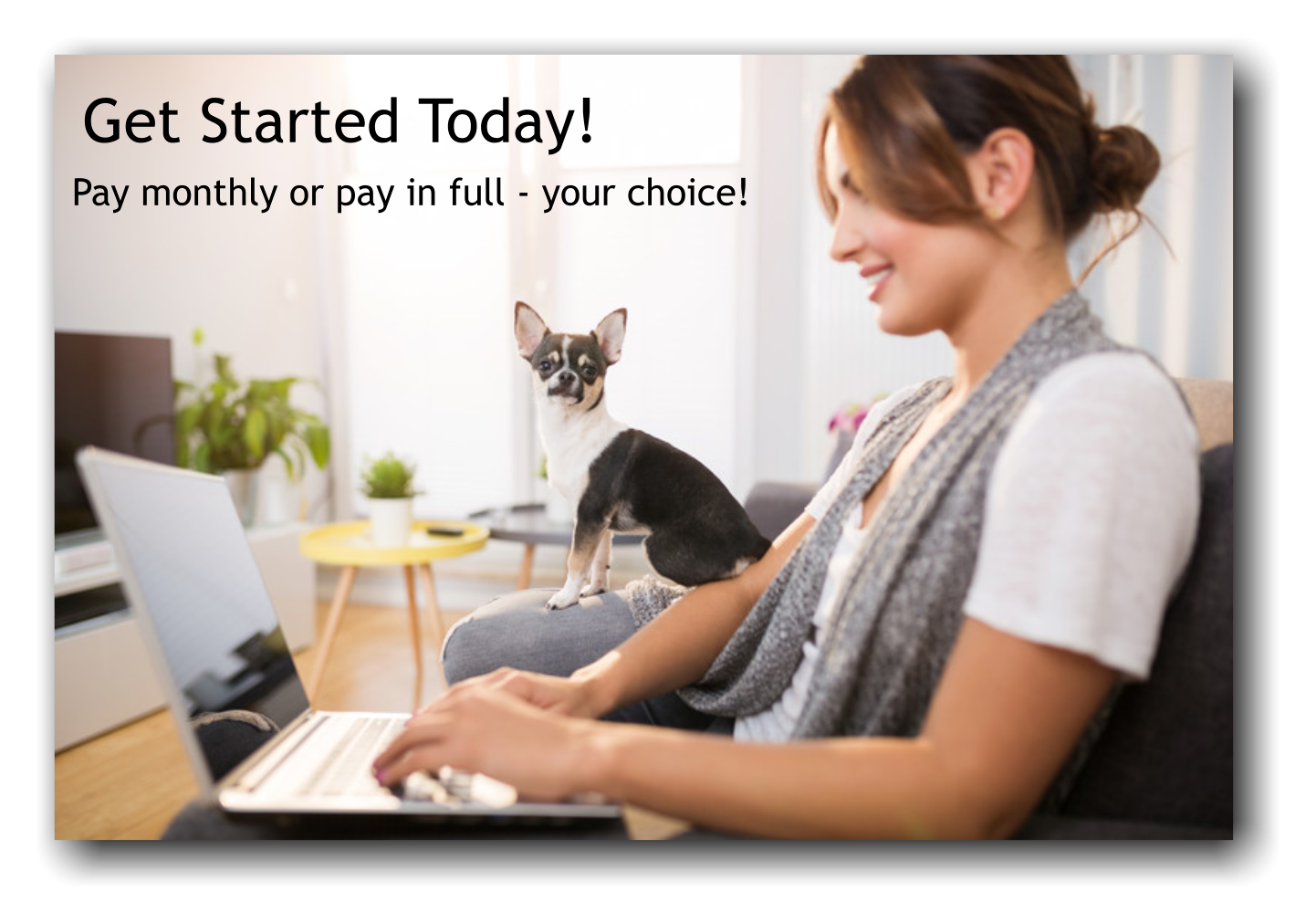 To review the program contents click here

What Alumni Say
"I took the Apprentice training first and signed for Collaborative Care, as well as taking webinars in between... their methods are kind and respectful to the animals as well as the people. Real confidence building... I am over the moon with enthusiasm and although this is an online course for me, I feel they have my back at every turn... So happy that I found them first!" - Cheryl King
Alumni say wonderful things about DogNostics Programs - Read more here

Frequently Asked Questions
When does the course start and finish?
Your course begins as soon as you enroll! Once enrolled in the program, those opting for the monthly subscription will gain immediate access to the first module. You will then receive subsequent modules of the Dog Trainer Certification Program every 30 days. This gives you time to complete your assignments for the current module and study the material before progressing to the next module. Those opting to pay the full program fee, gain full access to the entire program, but must progress through the modules in order. Each applicant has 18 months to complete their program.
How long do I have access to the course?
After enrolling, you have unlimited access to this course for eighteen months - across any and all devices you own.
What if I am unhappy with the course?
We would never want you to be unhappy! If you are unsatisfied with your purchase, contact us so we can work with you to ensure this program meets your needs.
How do I become Certified?
To gain a course attendance certificate for each level, you will need to: Complete each of the lessons within the course modules; Succesfully complete all five module quizzes for that level; Submit your skill assessment videos for that level. Your Dog Trainer Certificate Professional Qualification: To earn your DN-DTC, you will need to have gained your Apprentice, Journeyman and Master course attendance certificates (as above). You will then complete a final Dog Trainer Certificate open book/multiple choice exam and submit a final skills video for assessment.
What happens if I fail my final test?
The exam can be taken two times. If you fail it more than twice, we will work with you to determine which information you need help with.
What equipment will I need?
You will need the following to enable you to get started with the program. • High speed internet access • A FREE PDF reader like Adobe • A video camera. • A FREE Dropbox account or A FREE YouTube account
How do the monthly payments work?
The Monthly Automatic renewal (recurring payments) are provided as a courtesy to you. The full program price is $1170.00. You are free to opt out of the program at any time but, on doing so, will receive an invoice for the full outstanding balance pending for your course.
What do I receive on completion of the program?
Successful students will gain a course attendance certificate for each level - Apprentice, Journeyman, and Master. On successful completion of all three levels, students can take their final online test and submit their final skill video to earn the right to display the credential DN-DTC after their name. All program graduates receive a DogNostics Dog Trainer Certificate DN-DTC to download, and a Certification Badge to display on their website.
Your Instructor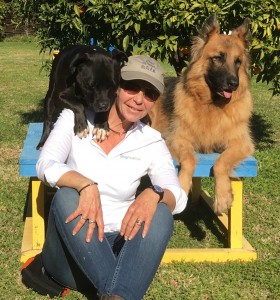 Louise Stapleton-Frappell - B.A. Hons, PCT- A, PCBC-A, CAP3, CTDI, DN-FSG, DN-CPCT, CWRI. Professional Canine Behavior Consultant and Trainer – Accredited by the Pet Professional Accreditation Board
Louise is a Partner and Faculty Member of DogNostics Career Center and Board Member of The Pet Professional Guild. The creator of the DogNostics' Dog Trainer Certification Program, Louise has presented at conferences internationally and has gained a reputation for expertly teaching and training humans and canines at her own establishment, The DogSmith of Estepona, in Southern Spain, where she offers a wide range of both group and private classes, behavior consultations and pet dog services.
Louise's experience, her background as a teacher and her impressive pet industry credentials means she is uniquely qualified to share her skills and knowledge with both the public and pet industry professionals. Louise gained her CAP3 with distinction and holds verified certification in Animal Behaviour and Welfare (Edinburgh University) and Dog Emotion and Cognition (Duke University). Louise's professional credentials also include: Certified Trick Dog Instructor, Certified Whistle Recall Instructor, Level Two Certified Pet Care Technician, and Certified Fun Scent Games Instructor.
Louise has published numerous articles on dog training and dog behavior and is also the published co-author of the following titles, A Lexicon of Practical Terms for Pet Trainers and Behavior Consultants and Pet Training and Behavior Consulting: A Model for Raising the Bar to Protect Professionals, Pets and Their People.